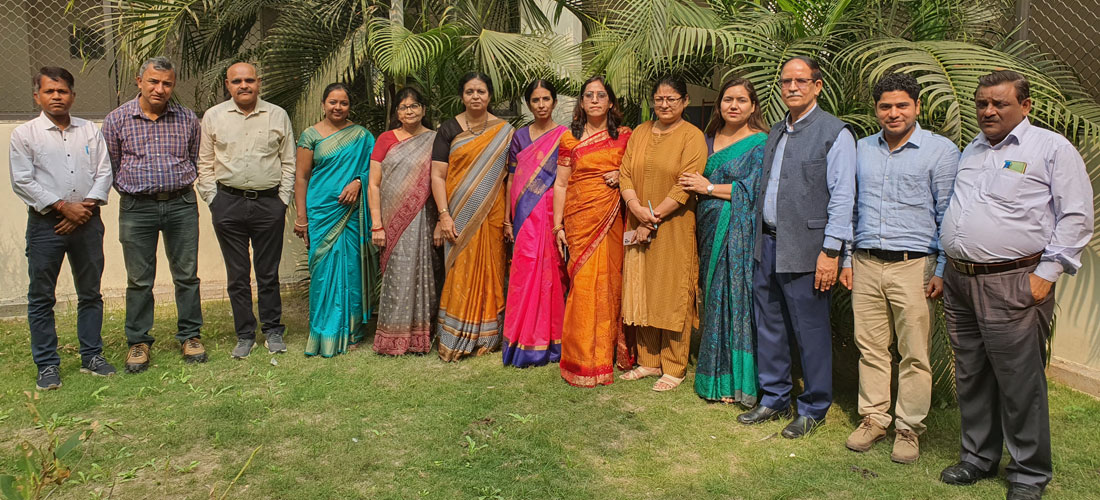 Department of Biology was established in 1967 to serve the students of B.Sc. Life Sciences with the appointment of Dr. LN Johri for Zoology. The Zoology Department separated from the parent Department of Biological Science in 1969 and a new course of B.Sc. Agrochemical and Pest Management was introduced. Later B.Sc. (Honours) Zoology course was sanctioned in 1993 laying the foundation of the present Department, which is the "crowning glory " of this college.
Since then, this department strives for excellence in all the areas of teaching and developing a holistic personality of the students. We can proudly boast that the Zoology department is not only one of the best departments of the college but also of Delhi University.
It maintains a conducive climate and provides a platform where every student is encouraged to realize his or her full potential. As Oscar Wilde once said, " Success is a science, if you have the conditions, you get the results". So, here, in this Department, a fertile ground is laid down where the students can bloom.
This feat is achieved with the help of well-accomplished faculty and support staff. It is a happy blend of experience and youth with freshness and enthusiasm. The faculty consists of six permanent and eight ad-hoc members who are not only highly qualified but very co-operative and eager to teach and guide the students with their expertise in their respective fields. We also have a very co-operative, helpful, and well-trained support staff with 8 permanent 4 contractual laboratory staff. Our labs are modern and fully equipped for smooth conduct of practical exercises. We also have facilities for carrying out small research projects by the teachers as well as the students. This Department offers courses in Honours, Programme and Applied Life Sciences streams.